Portion of Bereishit or Genesis 1-5 Sample lap folder
This is a complete sample interactive workbook on the portion of Bereishit or Genesis 1-5. It contains the study guide, the templates and the instructions. Download it Try it If you like it download the rest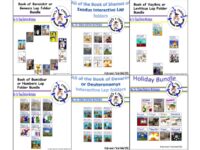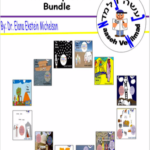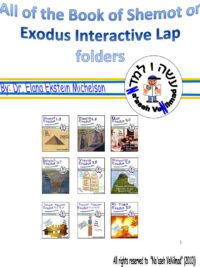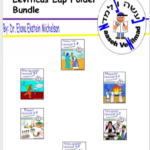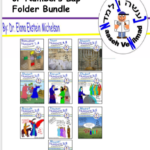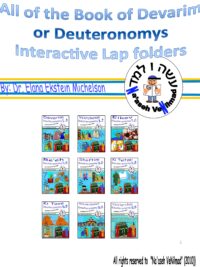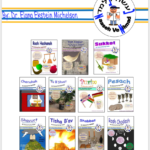 Back by popular demand. Since Currclick has closed down, customers have been asking me about my biblicallapfolders so here they are.
Biblicallapbooks are interactive workbooks to teach your children (or yourself, I've had adults purchase this for themselves as well) about the weekly portion read from the torah, and the Jewish holidays. I've had kids as young as 3 or 4 do them (with the help of their parents) and adults do them as well. You can choose which actives (from the many included activities) to do. You can choose to use the included study guides or learn the material from your source of choice, and complete the activities based on what you learned. I included only the textual stories.
What is a Lap Folder?
For those of you who are new to lap folders, you might be wondering what a lap folder is.
A lap folder is a folder which fits on your lap, and contains a series of little booklets called minute books. Each of these minute books covers a detail about a larger topic that has been learned. The minute book cover will often have a picture which hints to the topic learned. Inside the minute book the child writes down a narration or a summary of what he/she remembers about that subtopic. The child can also draw pictures to represent their answer or copy from their study book (or the study guide provided). Alternatively they can include a more in depth research report that they did on this topic.
On completion of all the minute books, they are attached to a large folder. The finished product is called a lap folder. It serves as an excellent tool to teach organization and a wonderful review tool that your children will enjoy referring to again and again. Because of its versatility these lap folders can really be used for a large age range. It is relatively easy to make an activity more difficult for an older child or easier to match the abilities of a younger child.
You, as the educator, can decide which activities your children will do, according to their age and ability.
To order the different bundles click on the add to cart button below each image.